Have the finest tournament quality bait delivered right to your door
New Ground Flat Shipping Rates!
Small cooler $24.99 (1/2 a case of bait)
Medium cooler $32.99 (1 case of bait)
Large cooler $42.99 (2 1/2 cases of bait)
Includes coolers, dry ice and insurance.
*Ground Shipping available to the following states: FL, GA, AL, SC, NC, TN, KY, VA, ME, NH, VT, MA, RI, CT, NJ, DE, MD, PA, WV, OH, IN, MI, IL, MO, AR, OK, KS, IA, MN, WI, and LA.
Ordering has never been easier, either online, by phone, or from your local dealer.
For over 20 years Baitmasters of South Florida has supplied top crews around the world with quality bait they trust will be nothing but the finest. A reputation has been built on outstanding wins in some of the most prestigious tournaments worldwide, such as The White Marlin Open, The Mid-Atlantic $500,000, The Bay Pointe Invitational, The USVI Atlantic Blue Marlin Tournament, The Big Rock Blue Marlin Tournament, The Pirates Cove Billfish Tournament, The Bacardi Billfish Tournament, The Virginia Beach Red, White and Blue Tournament, The Georgia Governors Cup, The North Carolina Governors Cup, The South Carolina Governors Cup and many more.
Why take a chance?
You could be next! Getting bait has never been easier, just order online,
e-mail, call 800-NEW BAIT, or fax 305-758-8074.
Baitmasters uses only the highest quality materials in their Rigged Baits!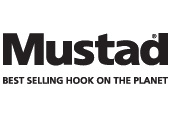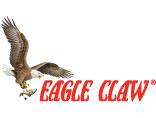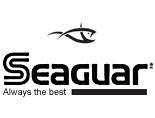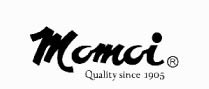 Latest Baitmasters Customers' Results!
2019 White Marlin Open
"Fish Whistle" Angler Tom Hinkle wins top White Marlin for the 2nd year in a row!
"Crisdel" 1st Place Tuna at 201 lbs using Baitmasters select size Ballyhoo
"Reeldiculous" 1st Place in small boat division with 121 lb Tuna

2019 The MidAtlantic Tournament
"Intents" and "Moore Bills" tie for 1st place with a 72 lb White Marlins with "Uno Mas" in 3rd with a 71 lb White Marlin; while Chip Caruso and the "Pipe Dreamer" win 3rd for a 437 lb Blue Marlin!

2019 Virginia Beach Billfish Tournament
"Evelyn Kennedy" 1st Place Team landing 3 White Marlin, 1 Blue marlin and 1 Spearfish!

2019 Texas Legends Billfish Tournament
"Backlash" 1st Place Team landing 1 White Marlin and 1 Sailfish!

2019 Key West Blue Marlin Tournament
"Blue Heron" 1st Place crew landed 1 Blue Marliln and a 17 lb Dolphin on Baitmasters Bait!

2019 Tri-State Canyon Shootout
"Soundwave" team in 3rd Place with a 19 lb Mahi caought on Baitmasters Ballyhoo!