Have the finest tournament quality bait delivered right to your door
!!! LIMITED TIME ONLY !!!
Order at least $350.00 worth of bait* and receive

FREE Ground Shipping
**
On Your Order!
Place your order TODAY so you don't miss out on this special Limited Time Offer!

*Not available on Bottom Baits.
**Ground Shipping available to the following states: FL, GA, AL, SC, NC, TN, KY, VA, ME, NH, VT, MA, RI, CT, NJ, DE, MD, PA, WV, OH, IN, MI, IL, MO, AR, OK, KS, IA, MN, WI, NY and LA.
Order Just $350.00 More to Receive Free Ground Shipping
Ordering has never been easier, either online, by phone, or from your local dealer.
For over 20 years Baitmasters of South Florida has supplied top crews around the world with quality bait they trust will be nothing but the finest. A reputation has been built on outstanding wins in some of the most prestigious tournaments worldwide, such as The White Marlin Open, The Mid-Atlantic $500,000, The Bay Pointe Invitational, The USVI Atlantic Blue Marlin Tournament, The Big Rock Blue Marlin Tournament, The Pirates Cove Billfish Tournament, The Bacardi Billfish Tournament, The Virginia Beach Red, White and Blue Tournament, The Georgia Governors Cup, The North Carolina Governors Cup, The South Carolina Governors Cup and many more.
Why take a chance?
You could be next! Getting bait has never been easier, just order online,
e-mail, call 305-751-7007, or fax 305-758-8074.
Baitmasters uses only the highest quality materials in their Rigged Baits!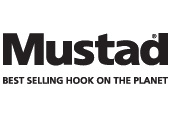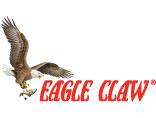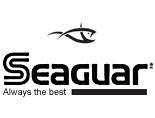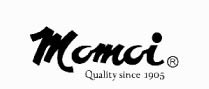 Latest Baitmasters Customers' Results!
2023 Los Suenos Signature Billfish Series
1st Place 2nd leg "Eight Eights" Capt. Sean Gallagher
1st Place Overall Triple Crown Winner "Team Galati" Capt.Tony Carrizosa


2022 Texas International Fishing Tournament
1st Place overall "Sigsbee Deep" Capt. Dustin Mayo

2022 Ocean City Tuna Tournament
1st Place overall Single Largest Tuna 275lb Bigeye. New tournament recorcord broken after 35 years "Reel Crazy" Capt. Jason Ostroff

2022 New Jersey White Marlin Invitational
1st Place Ovverall "Code Blu" Capt. Boggy Dunn
2nd Place Overall "Big Oil" Capt. Tim Toughare

2022 SC Governors Cup
Overall Winner "Blue Sky" Capt. Jay Weaver

2023 Bohicket Marina Invitational Billfish Tournament
Overall Winner Capt. Mike Glaesner "Sportin Life"