Have the finest tournament quality bait delivered right to your door
New Ground Flat Shipping Rates!
Small cooler $24.99 (1/2 a case of bait)
Medium cooler $32.99 (1 case of bait)
Large cooler $42.99 (2 1/2 cases of bait)
Includes coolers, dry ice and insurance.
*Ground Shipping available to the following states: FL, GA, AL, SC, NC, TN, KY, VA, ME, NH, VT, MA, RI, CT, NJ, DE, MD, PA, WV, OH, IN, MI, IL, MO, AR, OK, KS, IA, MN, WI, and LA.
Ordering has never been easier, either online, by phone, or from your local dealer.
For over 20 years Baitmasters of South Florida has supplied top crews around the world with quality bait they trust will be nothing but the finest. A reputation has been built on outstanding wins in some of the most prestigious tournaments worldwide, such as The White Marlin Open, The Mid-Atlantic $500,000, The Bay Pointe Invitational, The USVI Atlantic Blue Marlin Tournament, The Big Rock Blue Marlin Tournament, The Pirates Cove Billfish Tournament, The Bacardi Billfish Tournament, The Virginia Beach Red, White and Blue Tournament, The Georgia Governors Cup, The North Carolina Governors Cup, The South Carolina Governors Cup and many more.
Why take a chance?
You could be next! Getting bait has never been easier, just order online,
e-mail, call 800-NEW BAIT, or fax 305-758-8074.
Baitmasters uses only the highest quality materials in their Rigged Baits!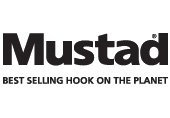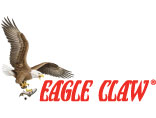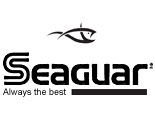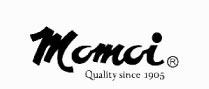 Latest Baitmasters Customers' Results!
2018 White Marlin Open
"Viking 72"1st Place Overall Release Division and 1st Place Buccaneer Cup Award
"Billfisher"2nd Place Overall Release Division

2018 Virginia Beach Invitational Marlin Tournament
"Reelin' N Dealin'"1st Place Overall
"Anticipation"2nd Place Overall

2018 Texas Legends Billfish Tournament
"Smoothe Move"1st Place Overall
"A Load N' Go"3rd Place Overall

2018 Lone Star Shootout
"A Load N' Go"2nd Place Overall and 2nd Place Billfish Release
"Booyah"2nd Place Dolphin
"Notorious"3rd Place Overall, 1st Place Blue Marlin, and 3rd Place Blue Marlin

2018 31st Annual Ocean City Tuna Tournament
"Goin' In Deep"1st Place Heaviest Stringer

2018 Los Suenos Signature Billfish Series
"Sea Angel"1st Place leg 3rd Overall

2018 Hawk's Nest White Marlin Smackdown
"Exile"1st Place Overall

2018 Bohicket Invitational Billfish Tournament
"Mister Pete"1st Place Overall

2018 Georgetown Blue Marlin Tournament
"Mister Pete"1st Place Outstanding Billfish Boat/1st Place Outstanding Billfish Conservationist

2018 South Carolina Governer's Cup Billfishing Series
"Mister Pete"1st Place Outstanding Billfish Boat

2018 Hawk's Nest 18th Annual Blue Marlin Battle
"Argo"1st Place Overall

2018 Mississippi Gulf Coast Billfish Classic
"Titan Up"1st Place Overall

2018 Abaco Beach Blue Marlin Invitational
"Asian Pearl"2nd Place Overall

2018 Big Rock Blue Marlin Tournament
"Shenandoah"3rd Place Overall and 1st Place Daily
"Coverage"5th Place Overall

2018 Hatteras Marlin Club - Blue Marlin Release Tournament
"Bankwalker"3rd Place Overall with 1,325 points

2018 Pensacola International Billfish Tournament
"Reel McCoy"3rd Overall 789 points/Top Small Boat

2018 Bermuda Billfish Release Cup
"Una Mas"2nd Place Overall Total Winnings